Automotive newcomer Lucid Motors continues to expand its presence across the U.S, opening its 25th Lucid Studio in one of Boston's most sought-after neighborhoods.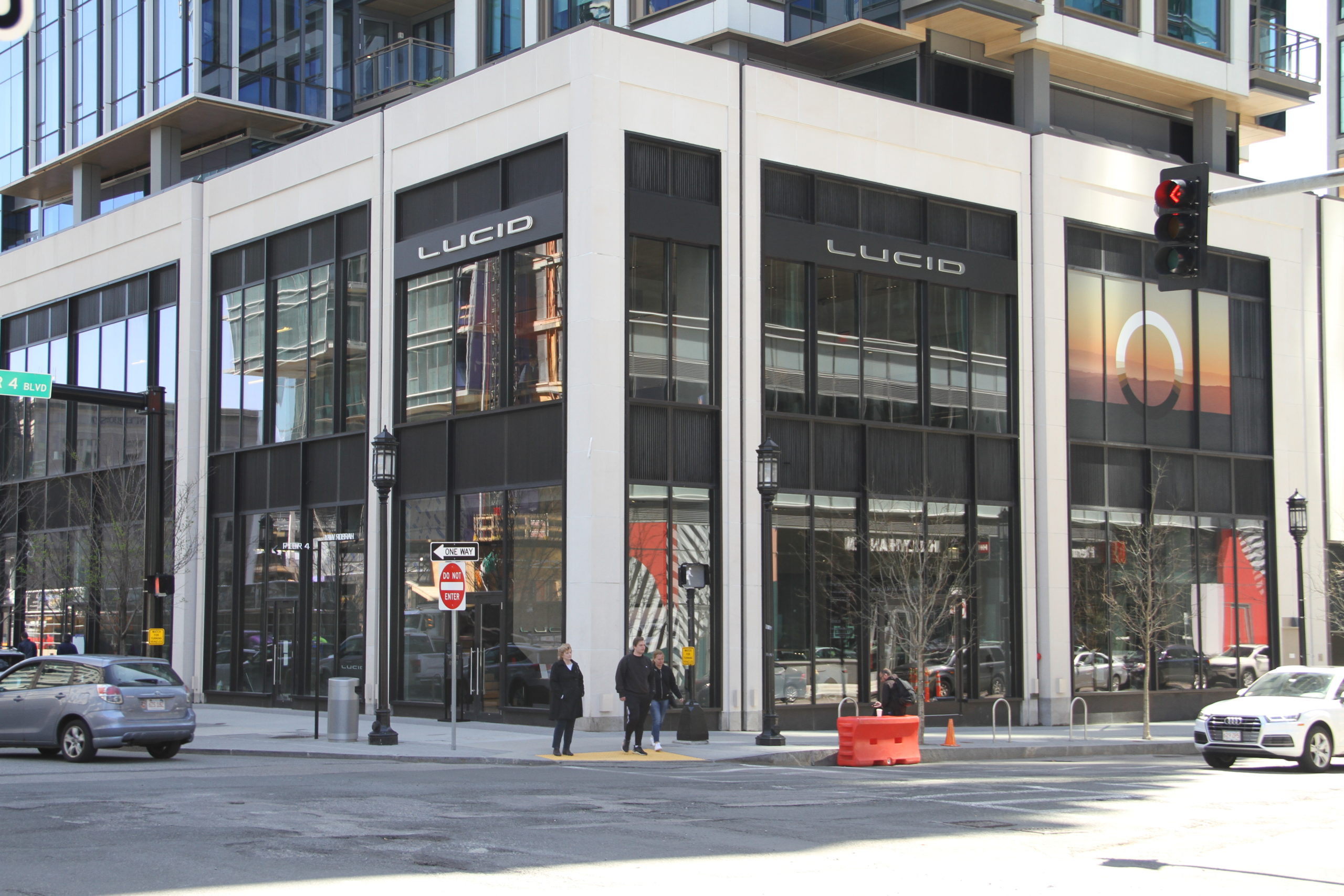 Located in the heart of the Seaport District, the new Lucid Studio doesn't scream car dealership. In fact, it's quite inviting, as inviting as the cars themselves, and just like the cars, the styling of the Lucid Studio is inspired by their home state. As Lucid explains it "Visitors who explore a Lucid Studio will get a vision of how the company draws inspiration from the beauty, innovation, and diversity of its home state of California."
If for some reason you can't get down to the physical location, "Lucid Studio Live," lets customers virtually configure their vehicle from the comfort of home while a company representative guides them. But, if you're like us, you probably want to see the car in person, especially a car as impressive as the Air. Sure, the VR option is nice, but there's nothing like sitting in the seats, feeling the materials, and smelling that new car smell. 
We first saw the Lucid Air on display at the 2017 New York Auto Show, but of course, that was a prototype and not the production model, so we didn't get a chance to climb in and experience it.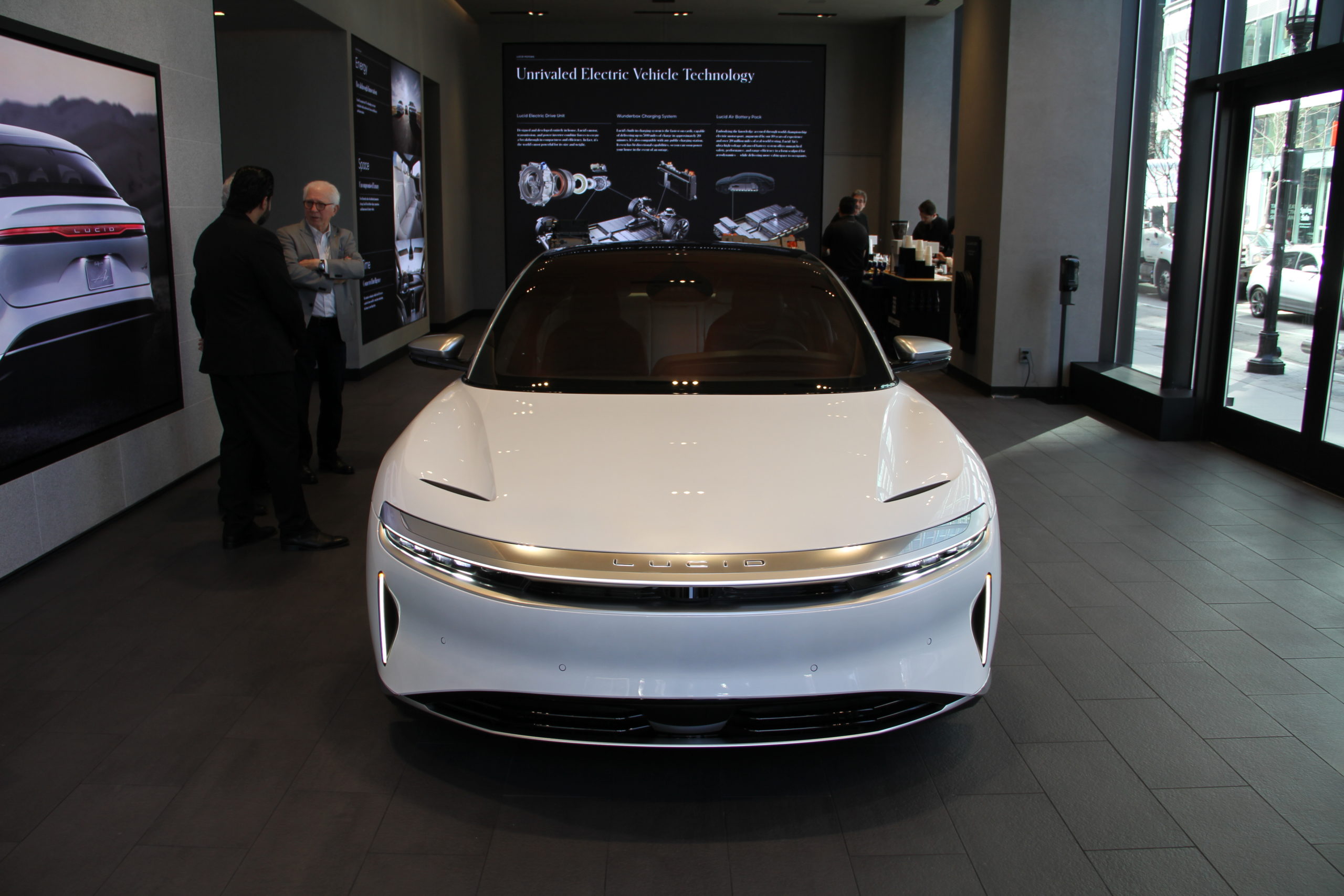 We're happy to report that the production model doesn't disappoint. 
The Lucid Air on hand was a Stellar White Air Grand Touring outfitted with the Santa Cruz interior featuring North American Walnut trim and Nappa Full-Grain / Premium Natural Grain Leather. All Lucid models get a two-toned interior with an interesting twist, no matter which color combo you choose, the front seats come in Lucid Black. Besides the high-end leather, the Grand Touring also includes Alcantara inserts and a sustainable alpaca wool blend. Although it may sound like a lot of different materials, it actually works really well together.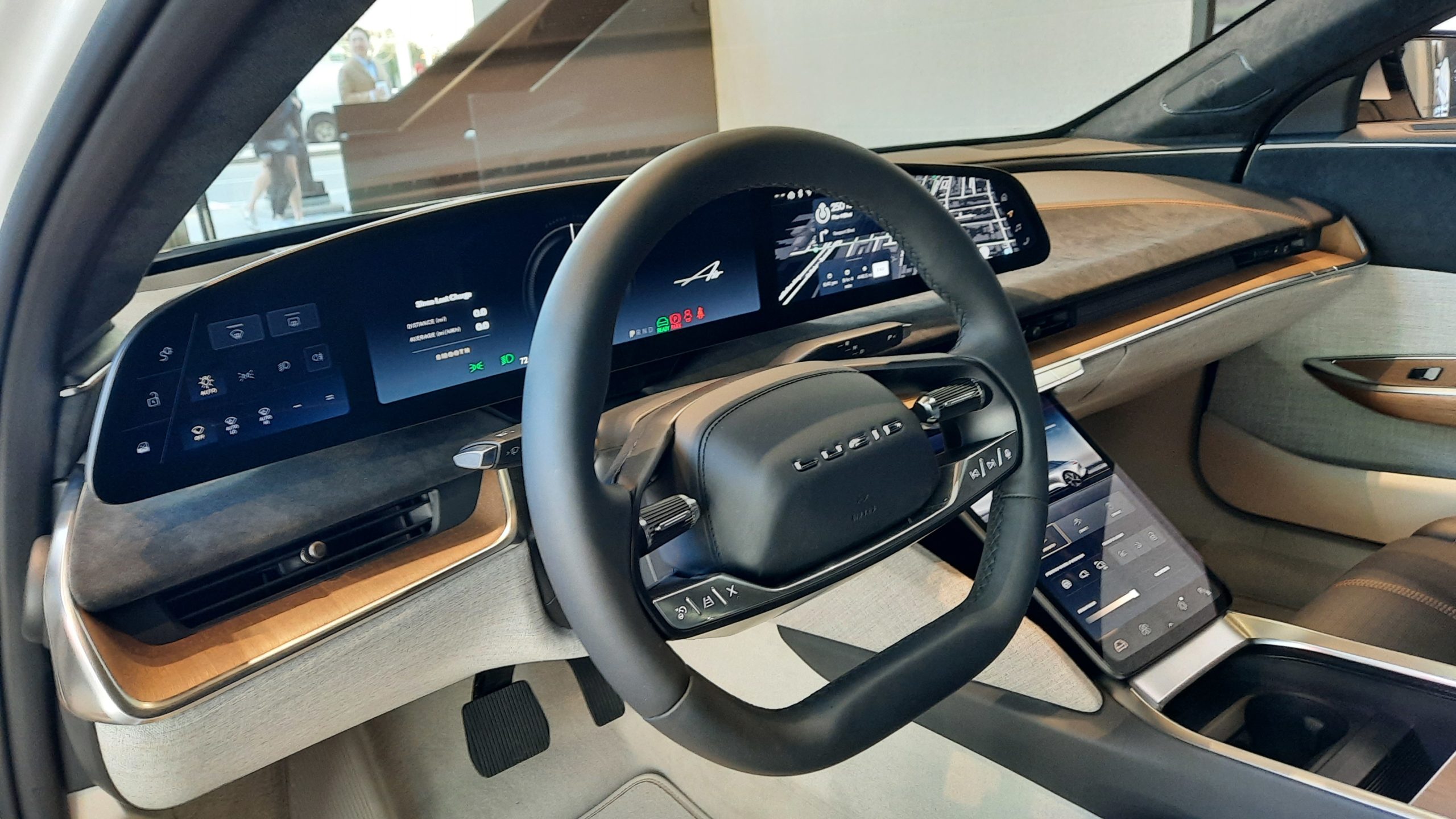 The Lucid Air will be offered in Touring, Grand Touring, and Pure editions, there is also a Dream Edition, but reservations for that model are closed. The Grand Touring is available to order now, while the Touring will be available in Q3 2022 and the entry-level Pure will be available in Q4 2022. 
A new Grand Touring Performance variant will be available in June and features a dual-motor layout producing 1050-horsepower and a delivering a 0 to 60 time of 2.6 seconds.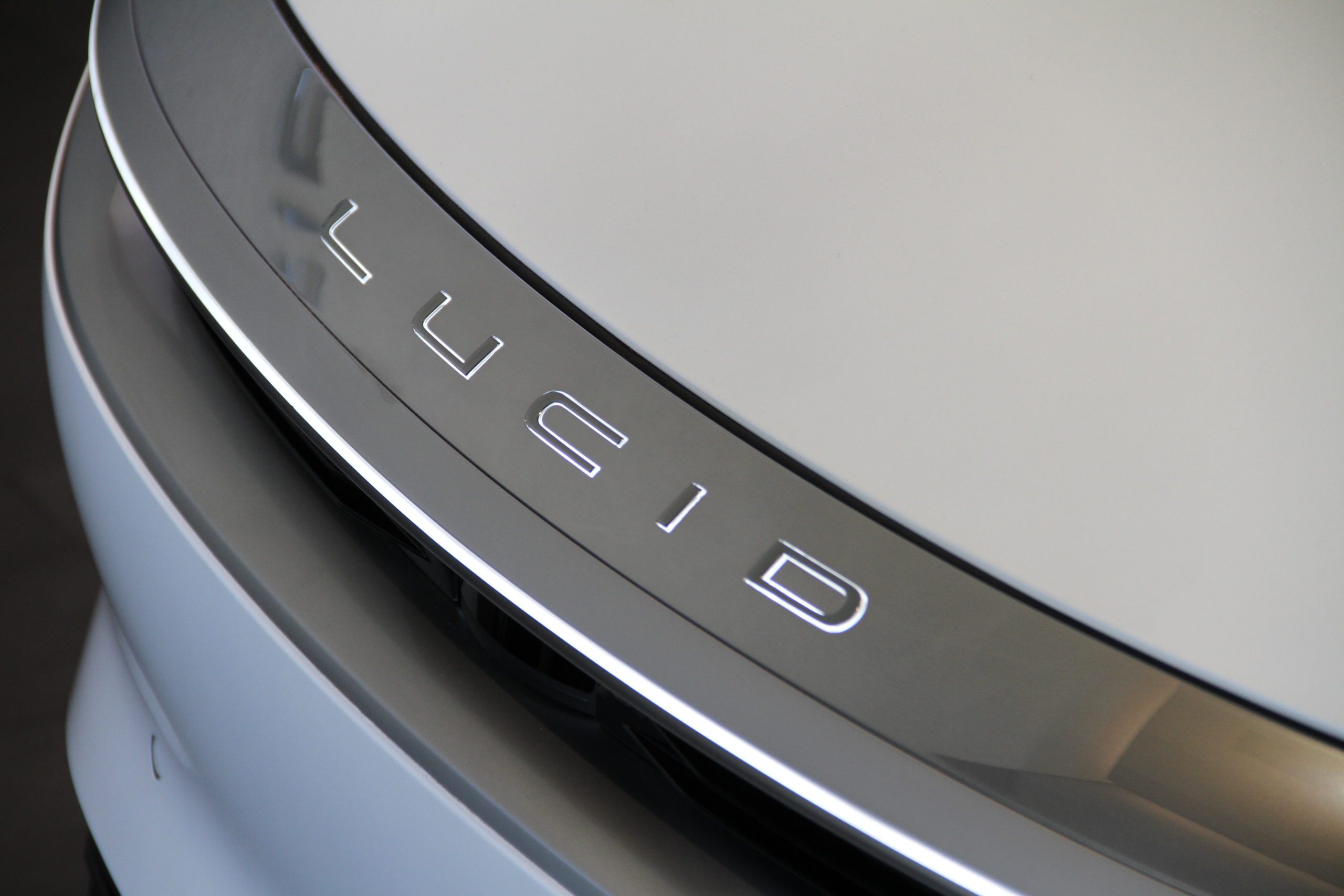 So if you're in the market for a premium all-electric sedan but want something different than the usual Mercedes, or quirky Tesla Model S, head on down to the Boston Lucid Studio located at 131 Seaport Blvd, Boston, MA 02210 and check out the Lucid Air.