Discover How the Video
Economy is
Transforming


the Future of Car Shopping.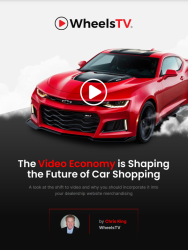 Tap the link above for your immediate download!

Comprehensive Coverage of Almost
100% of All Cars on the Road,
Including
Your Inventory

.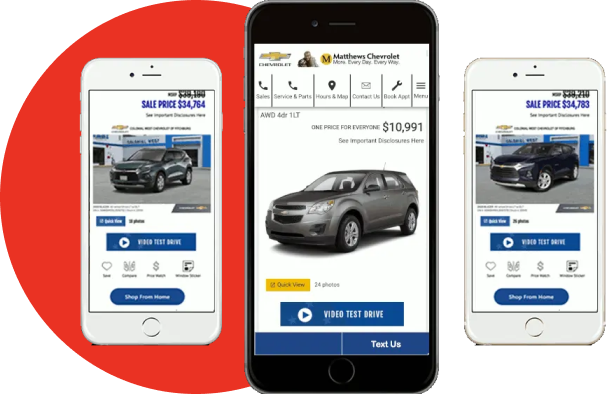 Are you looking for a way to stand out from the competition and sell more cars? WheelsTV's on-the-road video test drive platform can help. With our extensive video library, customers can take a video test drive of almost any make and model, making their shopping experience more engaging and enjoyable.
But that's not all. Our video test drive reports are presented in an objective, fact-based format that establishes trust with potential customers. This helps to build credibility for your dealership and generates high-quality, informed leads.
With WheelsTV's video test drive platform, you can revolutionize the way you sell cars and increase customer engagement, leads, and sales. Schedule a demo today and see for yourself how our platform can transform your dealership.
Your Dealership signs up and grants permission to have WheelsTV on your website.
We work with your website provider to quickly get your on-the-road videos up and running. Videos are seamlessly matched to your inventory on your SRPs and VDPs.
The videos will create a powerful emotional connection with buyers who are in a buying mood – leading to an increase in lead conversion and sales.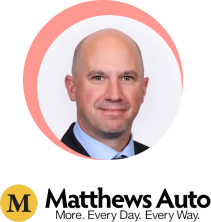 Internet Sales Manager,
Matthews Auto Group
"Matthews Auto's 6 Dealerships and 11 Websites have been utilizing Wheels TV since before 2017. Since that time, we have seen a tremendous jump in not only our Website VDP Views, but also, Time on Site, Page Views, and Conversions. Wheels TV for Matthews has not only been a great addition to our websites, but more importantly it is heavily utilized by our Sales and BDC teams when attaching Videos to email blasts in our CRM."